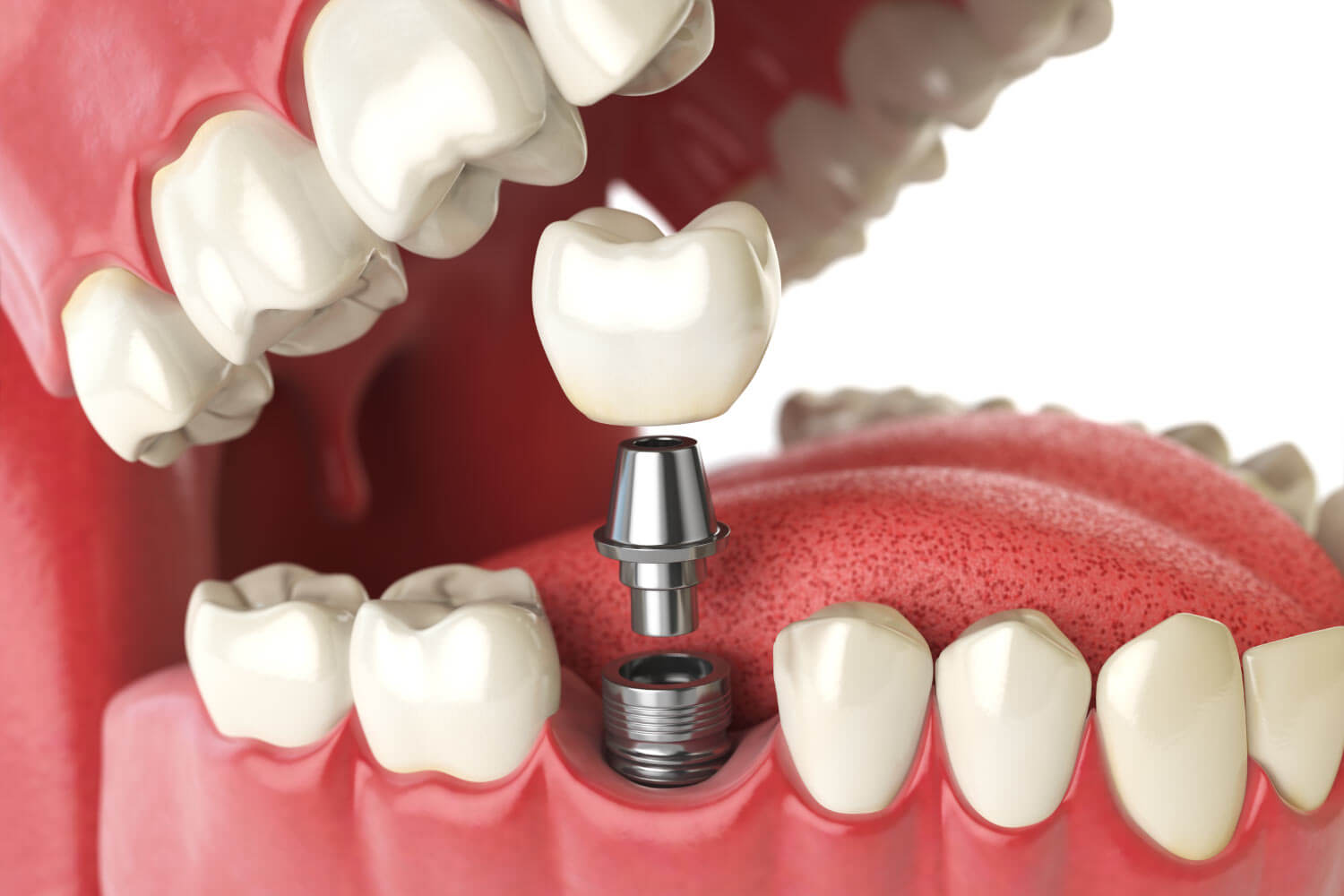 February 27, 2021 7:01 pm
At Peek Dentistry, we pride ourselves on offering the best in comprehensive dental care, including restorative dental care. Dental implants are a permanent tooth replacement solution for lost, missing, or severely damaged teeth.
Because our team understands that cost can be a barrier for many patients who need oral healthcare, we strive to make our exceptional dental services more accessible through our in-house dental membership. Read on if you've been avoiding necessary dental treatments, such as implants, because of financial limitations.
What Are Dental Implants?
Missing one tooth or several teeth? Dental implants may be right for you. These are firmly-rooted tooth replacements that last many years, look natural, and feel natural.
First, you'll need a consultation to determine whether you are a good candidate for a dental implant. You must have a strong jawbone, healthy gums, and a commitment to good oral health habits.
If you are cleared for the procedure, the implant will be surgically implanted through the gumline into your jawbone. As the area heals, the jawbone and implant fuse in a process called osseointegration. This anchors it firmly into your mouth. It also allows for your jawbone to receive the forces from chewing so the bone doesn't deteriorate and alter your facial structure
Affordable Dental Implants
For only $200/year, you'll receive 2 routine cleanings, 2 routine dental exams, all necessary X-rays, and a 30% discount on additional services. This includes restorative procedures like dental implants. With our plan, you don't have to deal with the hassles of traditional dental insurance, such as waiting periods, deductibles, maximums, pre-authorizations, or claim forms. A fully-functional and beautiful smile can be a reality with our in-house membership!
Consult with Our Team!
Please reach out to Peek Dentistry to learn more about dental implants and our in-house membership plan. We also accept cash, debit and credit cards, FSAs & HSAs, dental insurance, financing through CareCredit, Medicaid, and Medicare.
Categorised in: Restorative Dentistry
This post was written by Peek Dentistry