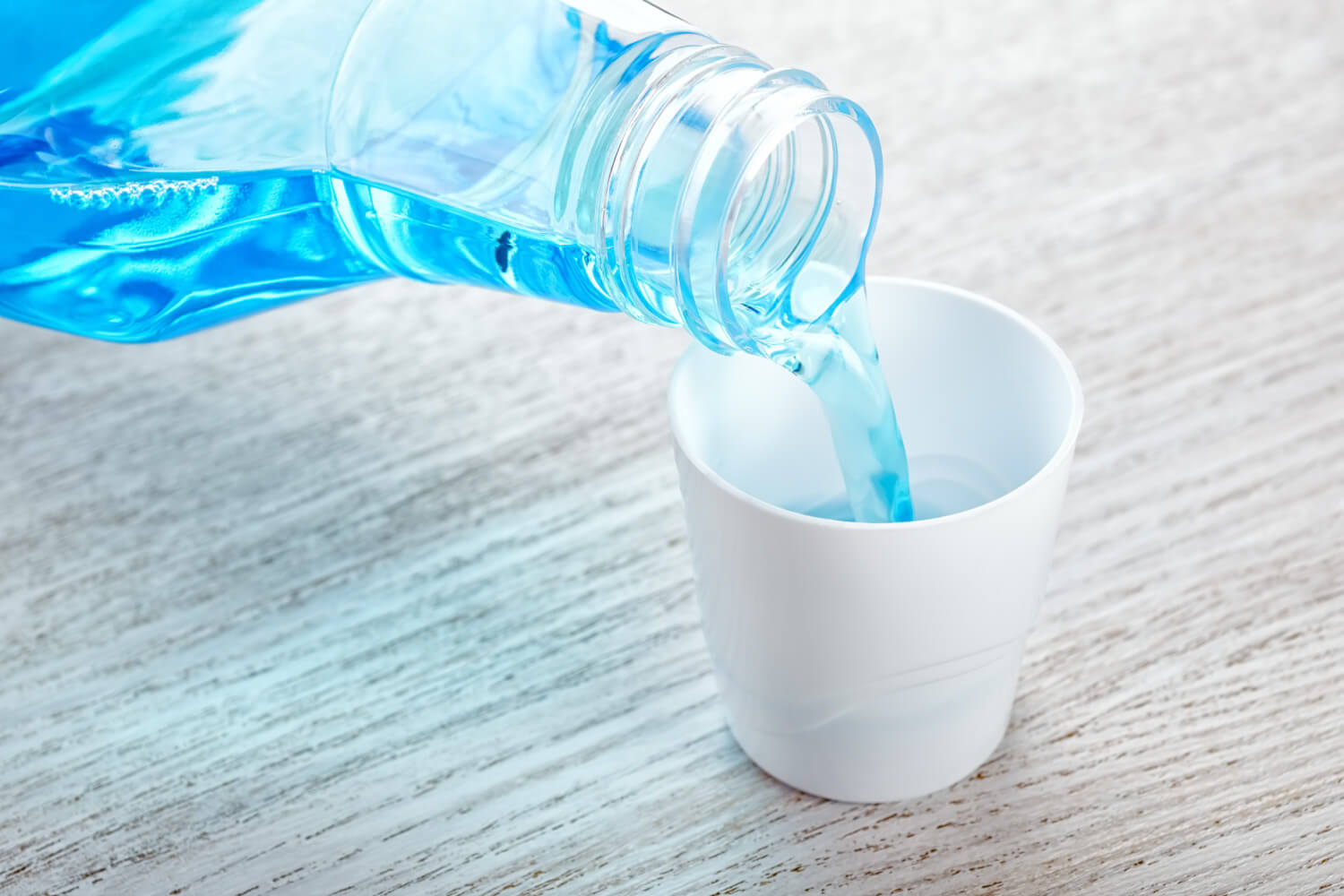 April 30, 2021 5:14 pm
When it comes to choosing products for your oral hygiene routine, we understand that it can feel overwhelming. Even when you try to pick out a mouthwash, you are bombarded with a variety of choices! For example, which works better: mouthwash with or without alcohol?
Mouthwash with Alcohol
If you've ever swished mouthwash around in your mouth and felt a burning sensation, then you were likely using an alcohol-based mouthwash. Alcohol mouthwash contains ethanol, which kills a lot of bacteria. However, in addition to ridding your mouth of bad bacteria, it can also kill the good bacteria in your mouth. When good bacteria are killed, it can cause a pH imbalance, which can lead to dry mouth, bad breath, and an increased risk of developing cavities.
Alcohol-Free Mouthwash
Over time, alcohol-free mouthwash has been shown to better target more serious bad bacteria in the mouth while preserving good bacteria. Without ethanol, alcohol-free mouthwash doesn't dry out the mouth and actually helps safeguard the natural shine of teeth. This type of mouthwash doesn't tarnish or damage tooth restorations, either! Additionally, it is more comfortable to use because it doesn't burn like mouthwash with alcohol. Because it is more comfortable, you may be more likely to use it regularly.
Which Type of Mouthwash Is Right for Me?
As always, the best thing to do is to consult with your dentist to ensure you're making the best choices for your smile. If you have any questions about certain dental products you're using, our team would be more than happy to answer them and provide recommendations for specific dental products. We are here to help you make well-informed oral healthcare decisions.
Explore our website to learn about our financial options or our comprehensive dental services in Katy, TX. And if you're ready to schedule your next visit at Peek Dentistry, please contact us!
Categorised in: Oral Health, Oral Hygiene
This post was written by Peek Dentistry