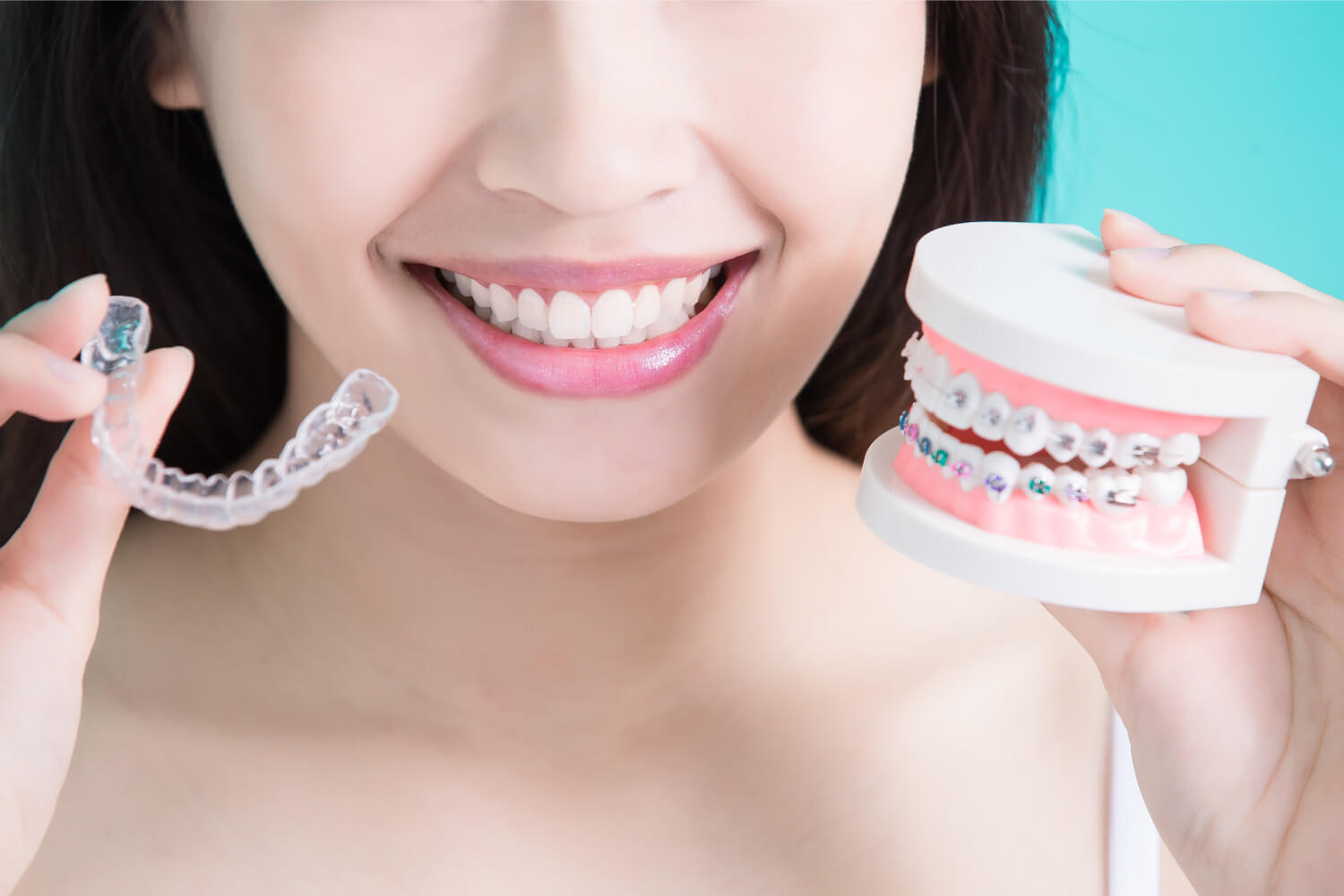 October 27, 2020 7:10 pm
Are you currently looking into your options for teeth straightening? There are many different types of orthodontic treatments available that can help you achieve a beautifully straight smile.
Invisalign® is a popular orthodontic solution for adults because it is discreet, convenient, and comfortable. At Peek Dentistry, we offer Invisalign clear aligner therapy. In this blog post, we provide an overview of this cosmetic treatment and its benefits.
What Is Invisalign?
Invisalign clear aligner therapy is a state-of-the-art orthodontic treatment that utilizes clear, plastic aligners to straighten teeth and correct bite positioning.
At your first Invisalign appointment, our team will take digital scans of your teeth using our advanced iTero machine. The digital scans allow for the creation of precise 3D models of your entire smile. Using those models, a treatment plan is created and aligners are designed to move your teeth in two-week increments.
Every two weeks, you will change out your current aligners for a new set that is designed to keep moving your smile. You will continue swapping out your aligners for new ones until you reach your final results and are happy with the outcome!
Benefits of Invisalign
Invisalign aligners are made of smooth plastic that won't poke or irritate your cheeks and gums
Patients have fewer appointments and can often do digital monitoring at home to assess their smiles rather than coming in for a face-to-face meeting
The aligners are clear so they are not very noticeable
Invisalign aligners must be worn 20-22 hours a day but are removable so patients can eat, brush, and floss with ease
The aligners must be taken out and cleaned when eating or drinking anything other than water, so the extra steps can help curb your appetite if you're trying to watch what you eat and lose weight
Schedule Your Invisalign Consultation in Katy, TX
If you're trying to choose between Invisalign and braces, it's important to carefully assess the features of both options to determine which is better for achieving your smile goals. Our team would be thrilled to speak with you more about Invisalign. Contact us today to schedule a consultation!
Categorised in: Cosmetic Dentistry
This post was written by Peek Dentistry