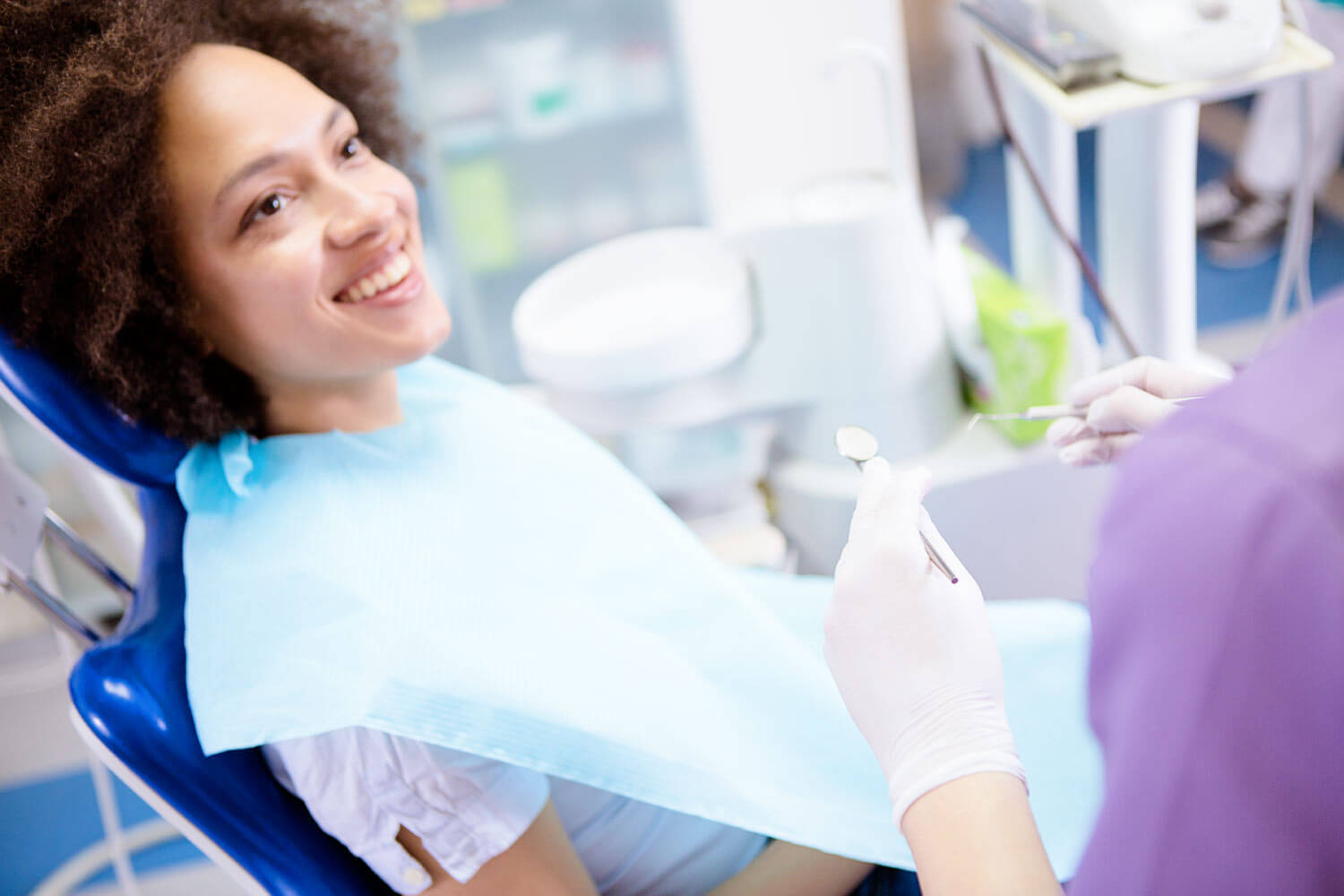 September 29, 2020 2:32 am
At Peek Dentistry, we offer a full suite of preventive dental services to help you and your family protect your smiles from oral health issues. Read on to learn more about our preventive dental services in Katy, TX!
Preventive Dental Services at Peek Dentistry
Preventive dental services are designed to keep your teeth protected from common ailments like tooth decay, gum disease, trauma, and more. When you come into our office for your twice-yearly routine exam and cleaning, you're coming in for preventive dental care. These services can prevent the need for more expensive, time-consuming, and complex treatment later. Here are some of our preventive services:
Dental Cleanings & Examinations
Your hygienist will remove plaque and tartar from your teeth and under your gums, check your gum health, polish your teeth, and floss between your teeth. During your checkup, your dentist will evaluate your mouth for cavities, gum disease, and any other abnormalities.
Fluoride Treatments
A fluoride varnish is applied to your teeth, which is absorbed into the crystalline mineral structure of your enamel. The fluoride helps strengthen your tooth enamel, fortifying it against decay.
Dental Sealants
Dental sealants are thin coatings of a special dental material applied to the grooves and crevices in the back chewing teeth to prevent decay. They seal out food particles and bacteria that could otherwise get trapped in the deep grooves.
Athletic Mouthguards
Custom-fitted sports mouthguards protect your teeth from trauma during activities that could involve physical contact with other participants, equipment, or the ground.
Nightguards
If you grind or clench your teeth at night, we can create a custom-fitted nightguard to protect them while you sleep.
Halitosis Treatment
Our team can diagnose and treat your condition if you suffer from persistent bad breath.
Oral Cancer Screenings
We closely examine your oral cavity, face, and neck for signs of oral cancer. If we identify anything suspicious during your exam, we will recommend additional tests.
How to Reduce Your Risk of Oral Health Issues
To reduce your likelihood of developing oral health problems, we recommend you:
Visit Peek Dentistry routinely for preventive dental care
Do not delay treatment recommended by your dentist
Brush your teeth twice a day for two minutes each time
Floss every day
Consume a balanced diet low in sugar and acidic foods and beverages
Drink plenty of water
Avoid tobacco products
Affordable Dental Care in Katy, TX
When was your last cleaning and checkup at the dentist? Schedule an appointment today at Peek Dentistry, your dentist in Katy, TX. We look forward to helping you and your family have healthy, beautiful smiles!
Categorised in: Preventive Dental Care
This post was written by Peek Dentistry