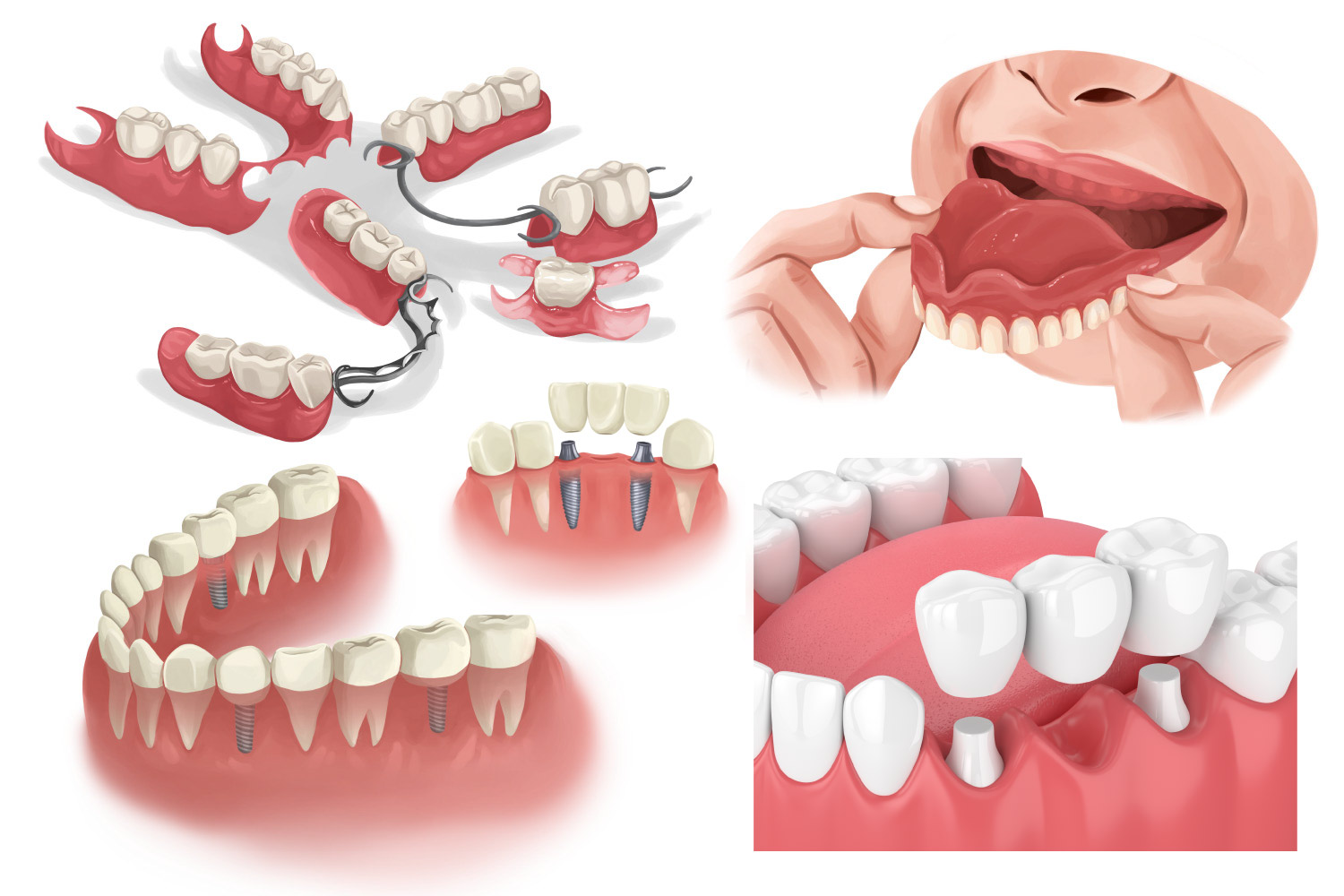 October 28, 2021 6:52 pm
Our permanent teeth, or adult teeth, are supposed to last us for the rest of our lives. From dental injuries to severe infection to overcrowding, there are certain unfortunate situations that can ultimately lead to the loss of one or more of permanent teeth. The good news is that losing teeth doesn't mean you have to live without a full smile. Patients have numerous options for replacing missing teeth.
Your Tooth Replacement Options
Dental bridges and dentures are two terrific tooth replacement options. Bridges get their name because they literally bridge the gap between teeth with an artificial tooth sandwiched between two dental crowns placed on top of the surrounding teeth. Full dentures can replace a full arch of teeth, while partial dentures can replace multiple teeth missing from different areas in an arch. Both of these options are budget-friendly and noninvasive.
Dental implants are a revolutionary advancement in restorative dentistry. These differ from bridges and dentures because they're designed after the structure of a natural tooth with an artificial tooth root. A biocompatible titanium rod is surgically implanted into the jawbone, then topped with a crown, bridge, or denture. Many patients find implants appealing because they're permanently placed, and they look and feel like natural teeth.
Consult with Our Team!
Which tooth replacement option is right for you will depend on a myriad of factors. For example, how many teeth you're missing, where they're located, and what the state of your oral health is will all play a role in finding the most suitable treatment. Schedule a consultation at Peek Dentistry so our expert team can help you determine which tooth replacement solution would be most beneficial!
At Peek Dentistry, we offer realistic-looking bridges, dentures, and dental implants in Katy, TX. We'd be delighted to discuss the restorative treatments available to you and which might best suit your lifestyle. Contact us today!
Images from Authority Dental under CC 2.0
Categorised in: Restorative Dentistry
This post was written by Peek Dentistry