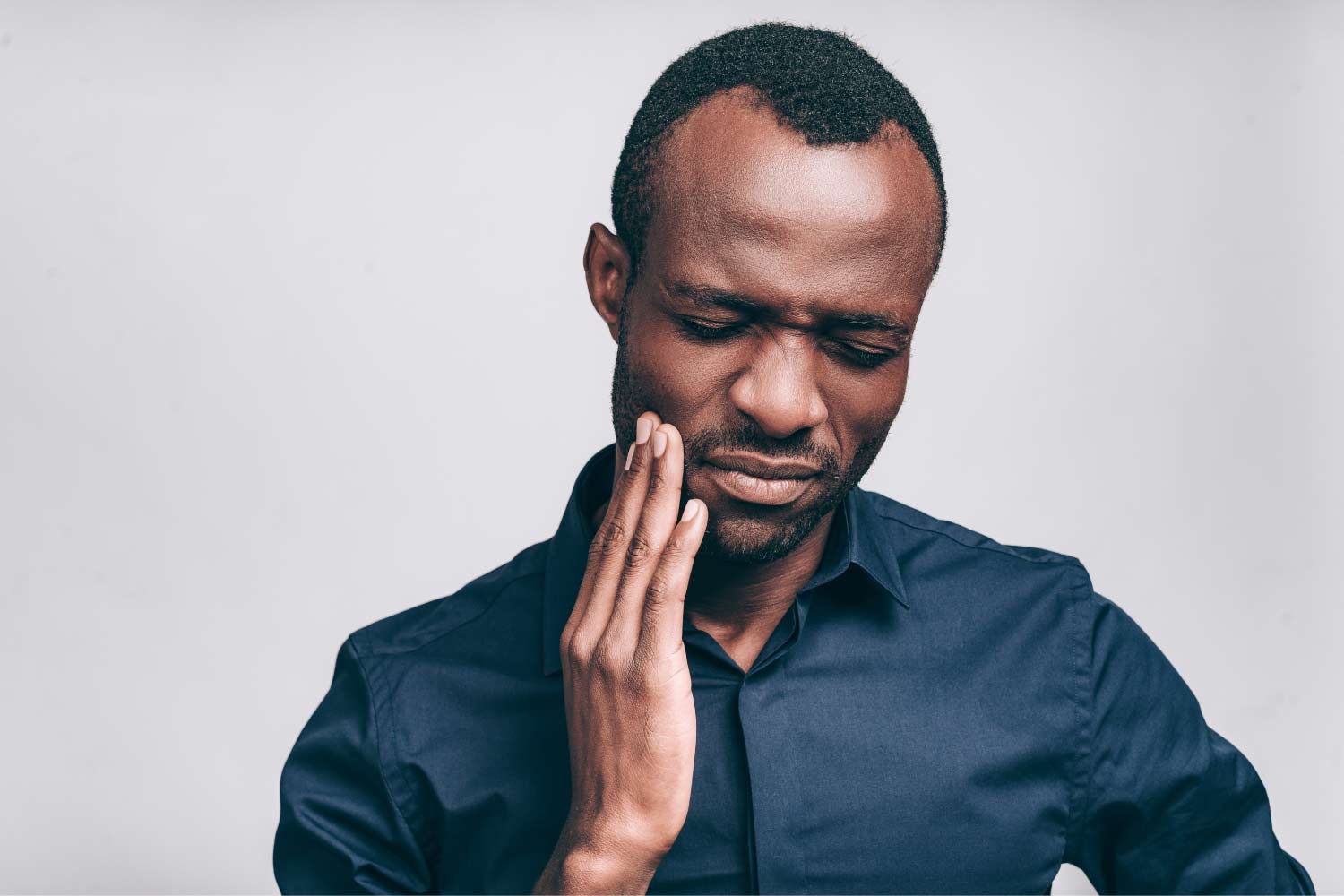 August 30, 2021 3:02 am
Sharp tooth pain will make you wonder if you need to see a dentist as soon as possible or if it's nothing to worry about. Here's what you need to know!
Severe or Persistent Tooth Pain
If your tooth pain is severe and causing you a serious level of discomfort, then you should call your dentist to get it checked out. Since the pain is already intense, you don't want to wait any longer to see what the problem is. Another reason to call the dentist is if your tooth pain has persisted for some time. Persistent tooth pain may or may not be intense, but it is a cause for concern if it hasn't gone away on its own.
Checking for Other Symptoms
Oftentimes, a toothache can be a symptom of an infection, which can also present itself through other signs. If your tooth pain comes along with facial swelling, bleeding gums, a fever, earache, or a general feeling of unwellness, you should see a dentist. Signs of infection should never be ignored because they can become very serious if left untreated.
At-Home Remedies
While you're waiting to see a dentist, there are some steps at home you can take to ease your discomfort. One is using a cold compress on the outside of your cheek in the area where the tooth pain is coming from. Other options include taking over-the-counter pain medication like ibuprofen or using a warm salt water rinse to clean out your mouth. You can also call your dentist's office to ask what they suggest.
Katy Emergency Dentist
Are you experiencing sharp tooth pain right now? Don't wait to seek dental care! Call us at Peek Dentistry, and we can walk you through what you need to do over the phone. That might mean coming in immediately or doing some at-home remedies until your next dental appointment. At our Katy dental practice, your health is always our topmost concern. Often regular preventive care visits can help us catch problems early on that might result in tooth pain if they are ignored. We're here to serve you with our wide range of treatments.
Categorised in: Emergency Dental Care, Preventive Dental Care
This post was written by Peek Dentistry